ABOUT US
HISTORY
Created more than 70 years ago by Thai Wah Public Company Ltd; ROSE BRAND began with marketing tapioca flour internationally. Now a leading flour and starch solutions brand, ROSE BRAND's heritage and expertise help to make food solutions healthier, tastier and more functional to enrich the lives of many around the world.

We are committed to sharing our expertise to be the innovation partner of choice in offering consumers superior and sustainable solutions. ROSE BRAND offers many natural and organic ingredients, operating a sustainable business model that creates value for the many stakeholders we work with ensuring our partner together to make a real difference.

Together with our partners; consumers globally can enjoy innovative, natural and sustainable plant based value added food and beverage product solutions. Whether it's creating the perfect taste, texture or functionality, ROSE BRAND is there to help you bring 'better for you' products to market.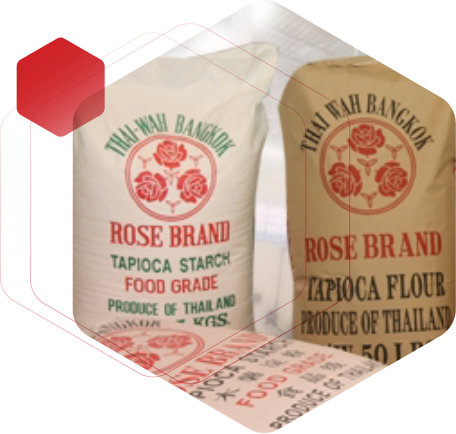 1947
Thai Wah Starch Public Company Limited ("TWS")
(originally known as Thai Wah Co., Ltd.) was incorporated in 1947
to initially buy wolframite, an iron oxide ore of tungsten.
TWS entered into the tapioca business by buying flour from many existing small factories in order to export to the United States of America. TWS decided to expand the tapioca business by buying cassava roots and processing its own tapioca flour. TWS identified a suitable site for its own factory and secured a long-term lease in the Sriracha area on Sukhumvit Road. This became TWS's first tapioca factory and was known as Thai Wah 1 in those days. Tapioca flour was marketed under the company's own "
ROSE
" brand and was welcomed by international buyers because its quality met international standard.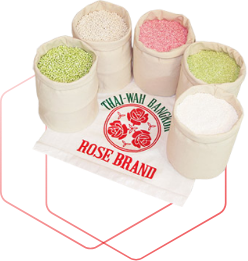 TWFP established the factory to produce mung bean vermicelli in Thailand on an area of 13.5 rai at Sanphawut Road, Bangna Bangkok. The mung bean vermicelli produced by TWFP was of superb quality and rapidly gained popularity among consumers.
TWS had become Thailand's largest exporter of tapioca and its production of flour continued to increase steadily for the next 20 years. The main location of the cassava plantations had shifted to Thailand's northeast, leading TWS to build factories in Nakorn Ratchasima, Udorn Thani, Kalasin, and Kamphaeng Phet, which were all close to the major cassava cultivating area.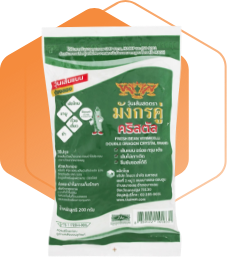 Over the years TWFP successfully grew its business and is widely recognized today as the leader in the local vermicelli market. Its products are well recognized under the "Double Dragon", "Phoenix", and "Double Kilin" brands. TWFP expanded its business by establishing the largest vermicelli factory in Thailand in Banglane District, Nakorn Pathom Province in 1985 and commencing the automation of its vermicelli production line in the following year.

TWS was listed on the Stock Exchange of Thailand.
TWFP was successfully listed on the Stock Exchange of Thailand.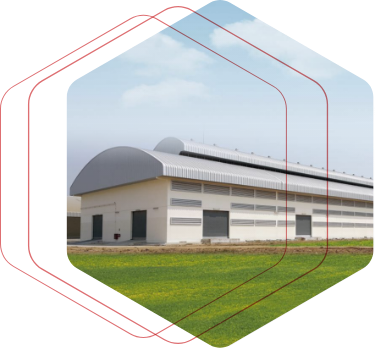 TWS co-invested with a state enterprise in Vietnam to establish a joint venture company, Tay Ninh Tapioca Joint Stock Company originally known as Tay Ninh Tapioca Company Limited, to produce and distribute tapioca starch and glucose syrup. TWS held a 70 percent interest in the Vietnamese company.
TWFP started production and distribution of rice noodles on a trial basis
TWFP expanded its rice noodle and rice vermicelli production capacity by constructing a new factory located in the same area as the vermicelli factory.
2015
The shareholders' meeting of TWS and TWFP
approved the amalgamation of TWS and TWFP
and also approved "Thai Wah Public Company Limited"
as the name of the amalgamated entity.